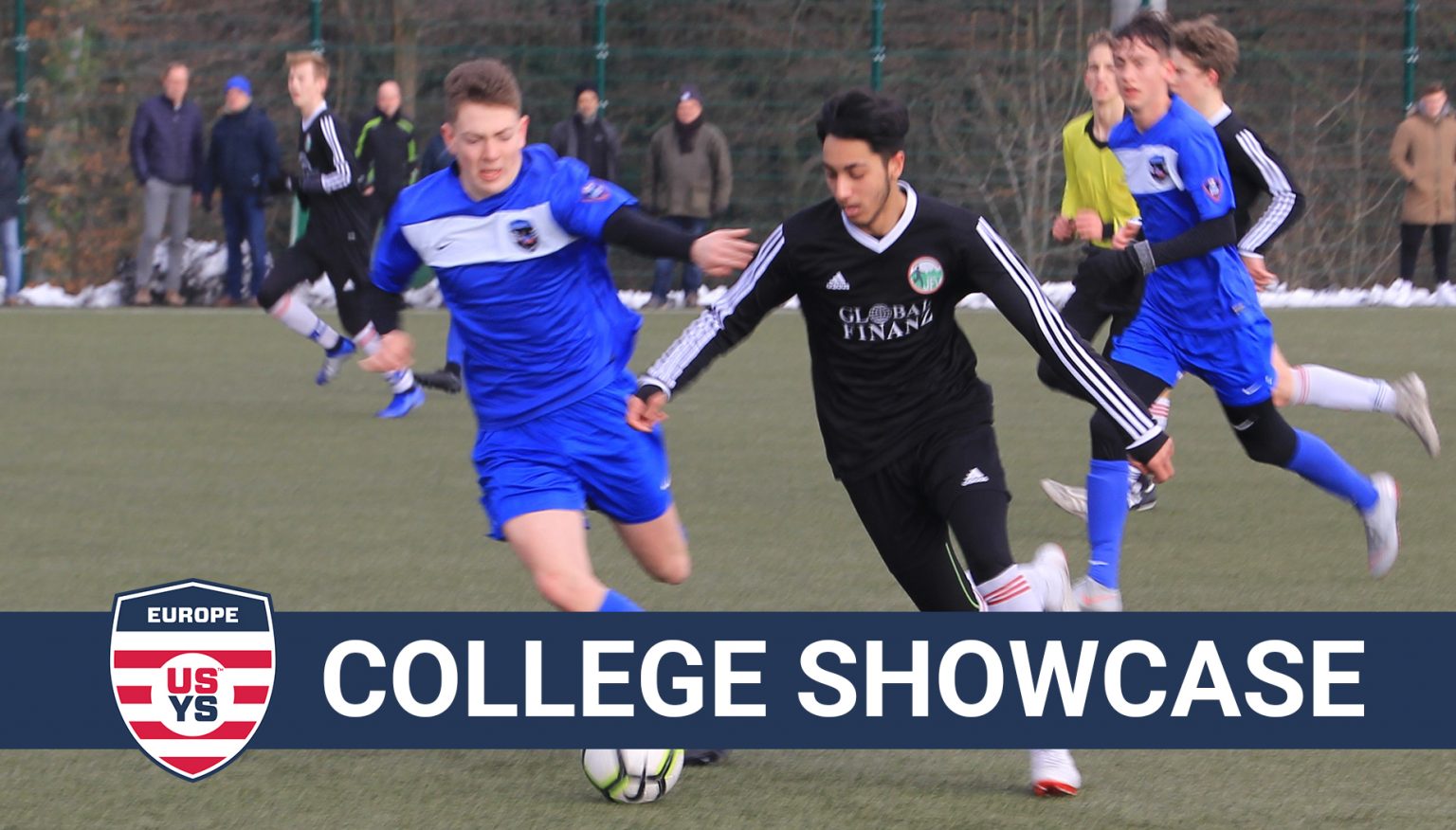 SOCCER SCHOLARSHIP IN THE US
WITH US YOUTH SOCCER EUROPE (USYSE) COLLEGE SHOWCASE
GERMANY´S LEADING NETWORK
Is your dream to combine playing soccer and studying at an American university?
Do you seek to become a top student-athlete to receive a degree and experience international success?
Our team at USYS is able to offer male and female soccer players from Germany the opportunity to receive scholarships from the most reputable universities in the United States; enhancing their athletic and academic abilities.
Our corporation deals within the field of American universities and German athletes to help your dream become reality.
WITH A SCHOLARSHIP IN SOCCER TO THE US:
TRUST ON THE EXPERTISE OF USYSE
USYSE has the best connected and most comprehensive network of US Colleges on the market: In comparison to our competitors we are the only agency in Germany that has an exclusive partnership with the American soccer association US Youth Soccer (USYS) and the US Coaches organization (United Soccer Coaches Association) – therefore we can enable a nationwide access to universities and coaches.
Due to our expertise, we are only focused on scholarships in soccer both for boys and girls: Our team is built by staff with academic degrees in the field of sports management as well as long-term experience in american and german soccer. Due to our activity for the US association we know the requirements of American soccer more than anyone else.
INCREASE YOUR CHANCES  FOR A SCHOLARSHIP IN US COLLEGE SOCCER WITH USYSE
USYSE offers high-quality video trailers to promote your talent at US universities: Our staff with working experience in the field of video analysis for professional soccer clubs and national teams, guarantee that your soccer skills will be highlighted for US coaches.
In addition to your video we hold our annual and unique showcase format to offer US coaches the chance to watch your skills in live-match environment.
Our student-athlete evaluation increase your individual chance for a valuable scholarship: With our academic and sportive staff we have field-related knowledge of dealing with US universities and consulting the application and enrollment process. In conclusion, you will profit from the best conditions to find the right US college.
SUPPORT AFTER GRADUATION AT US COLLEGE DUE TO OUR WORLDWIDE NETWORK
USYSE offers best chances after graduation at an American university: We have an expansive worldwide network to international and honored corporations as well as US soccer associations. Therefore, we can support you with internships / jobs and contacts to the US professional leagues.