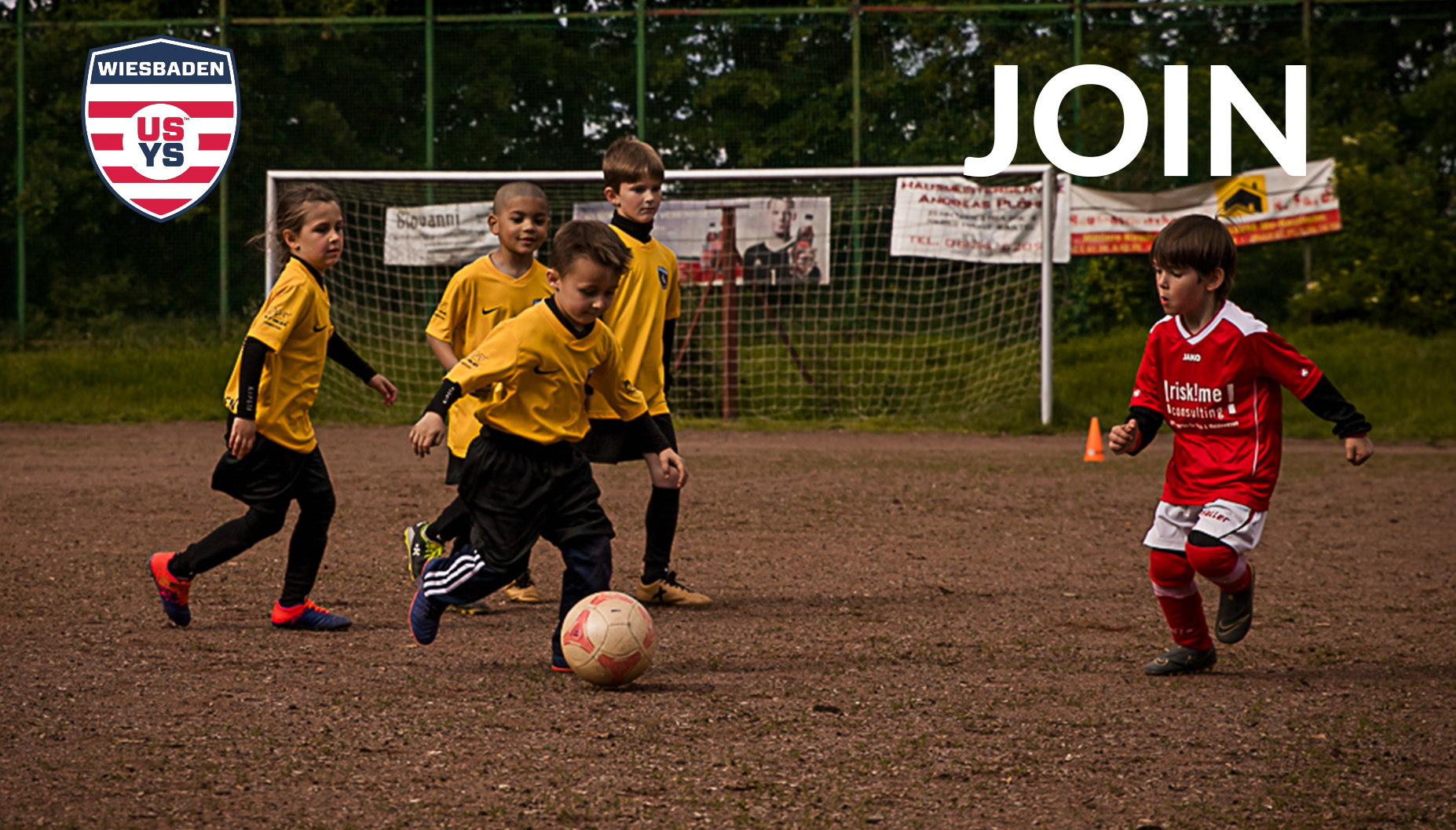 – Professional, English speaking coaches
– Play year-round soccer against travel-level competition in the German leagues
– Get your German soccer player pass in only 2-4 weeks
– Play with your friends in the American community
– Games and training sessions are scheduled around U.S. holidays
– Flexible payment options (some options include use of VAT forms)
– All league games played locally in the Wiesbaden area (within 15 km)- Players can join year-round, training fees prorated
– Player evaluations provided during the season
– Members do not have to pay for uniforms
– Opportunity to tryout for the Olympic Developmental Program (ODP) in Europe (play with the best US players in Europe)

– U.S. Youth Soccer Stuttgart e.V.- Provides us with facilities to practice and play games.
–  U.S. Youth Soccer – Participation in USYS provides our children the opportunity to try out for the Olympic Development Program (ODP).
– DFB- The host-nation soccer league that offers our children the amazing opportunity to play in the league amongst German children.
– ODP- Our national soccer development program gives opportunities to train/play regionally with the best American players in one's age group.
– ProSoc Academy- Provides professional, English speaking coaches for each of our teams, focusing on developing technically and tactically sound players.

THIS IS WHERE WE TRAIN AND PLAY OUR HOME GAMES:
Practices will be held at both Kostheim 12B (Thursdays) and Kostheim 05 (Tuesdays):
U7: 1730 to 1830
U9/U11: 1730 to 1900
U13: 1800 to 1930
Kostheim 12 (starting 8 September):
Enter this Google Plus Code into your GPS: X7XV+54 Wiesbaden
Or enter the name of the restaurant next to the field: 12er Restaurant
Kostheim 05 (will undergo renovations in the Spring):
Enter this Google Plus Code into your GPS: X7WW+FM Wiesbaden
Or enter the name of the restaurant next to the field: Rhein-Main-Terrasse

Director of Coaching 
Youth Coordinator 
President        
Vice President     
Registrar        
Treasurer        
Member at Large 
Social Media Manager 
Secretary         
marc.mueller@prosocacademy.com
jugendleiter@usys-europe.org 
president@usysstuttgart.com 
vicepresident@usysstuttgart.com 
registrar@usysstuttgart.com 
Treasurer@usysstuttgart.com
memberatlarge@usysstuttgart.com
SocialMediaManager@usysstuttgart.com
secretary@usysstuttgart.com