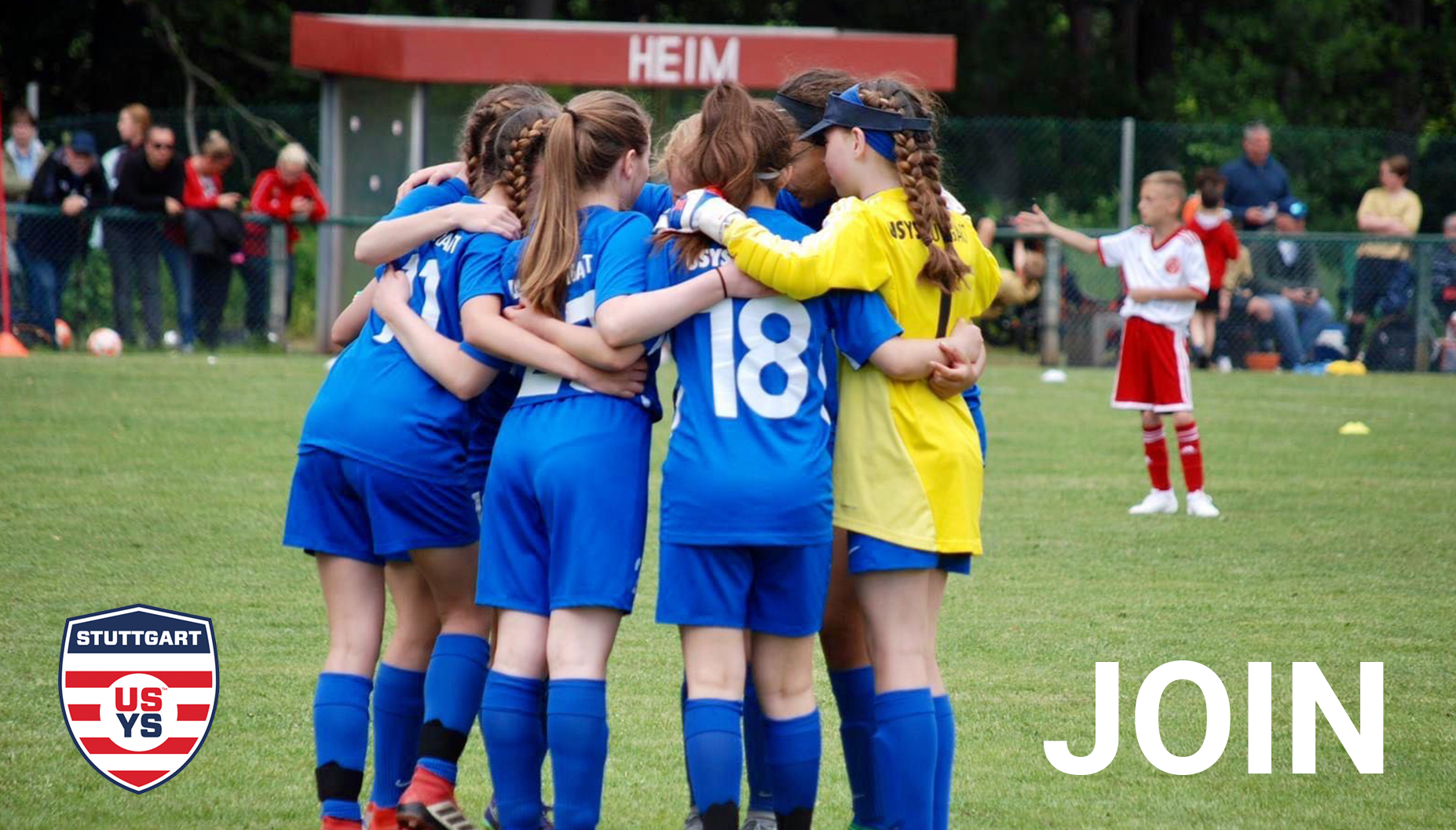 – UEFA licensed, English speaking, Olympic Developmental coaches or former professional players
– Reach your full soccer potential
– Get your German soccer player pass in just a few weeks
– Play soccer against the best competition in the German leagues
– Possible tryout for the Olympic Developmental Program in Europe
– Play soccer with your American friends in the Stuttgart community
– No games or training sessions on U.S. holidays and Olympic Development Camps

– U.S. Youth Soccer Stuttgart e.V.- Provides us with facilities to practice and play games.
–  U.S. Youth Soccer – Participation in USYS provides our children the opportunity to try out for the Olympic Development Program (ODP).
– DFB- The host-nation soccer league that offers our children the amazing opportunity to play in the league amongst German children.
– ODP- Our national soccer development program gives opportunities to train/play regionally with the best American players in one's age group.
– ProSoc Academy- Provides professional, English speaking coaches for each of our teams, focusing on developing technically and tactically sound players.


Director of Coaching 
Youth Coordinator 
President        
Vice President     
Registrar        
Treasurer        
Member at Large 
Social Media Manager 
Secretary         
marc.mueller@prosocacademy.com
jugendleiter@usys-europe.org 
president@usysstuttgart.com 
vicepresident@usysstuttgart.com 
registrar@usysstuttgart.com 
Treasurer@usysstuttgart.com
memberatlarge@usysstuttgart.com
SocialMediaManager@usysstuttgart.com
secretary@usysstuttgart.com