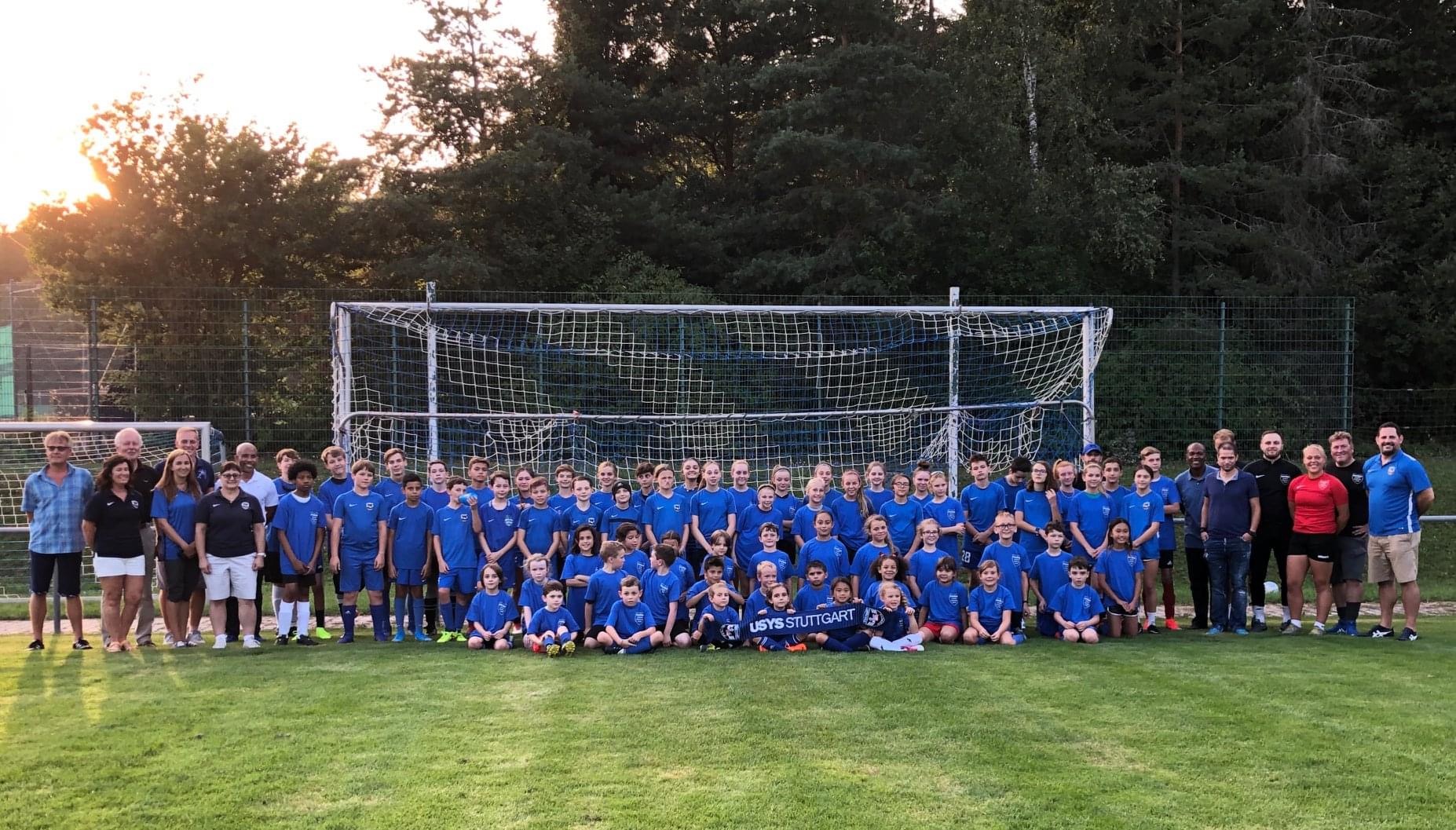 To create and nurture a soccer environment and club which allows all soccer players in the Vicenza community to reach their full potential through unmatched sportsmanship, training, and competitive opportunities.

To provide an unparalleled, developmental, yet competitive experience for US youth soccer players in the Vicenza community, through the sport of soccer and positive community relationships between the US and local national clubs. We believe in Excellence, Respect, Teamwork and Integrity and are committed to the principles of Education, Training, and Development. Partnered with elite, English-speaking coaches (UEFA-licensed and former professionals) to foster the physical, mental, and emotional growth and development of its youth, U.S. Youth Soccer Vicenza will strive to be recognized by USYS Europe and the Italy State Soccer Federation as the premier competitive American club in the region.
1) In everything we do, conduct ourselves as positive ambassadors of the United States to continually improve the American relationships with the local community.
2) Develop leadership qualities and sportsmanship among players, coaches, and parents.
3) Promote the best positive environment for players (competitive or recreational) to reach their fullest potential on and off the field.
4) Make soccer a fun, safe, and rewarding experience for everyone involved.
5) Deliver an avenue for the Vicenza soccer players to compete against the best youth players and teams in the Italy State Soccer Association and Europe
6) Promote a path for elite players to compete against the best American players in Europe in the USYS Olympic Developmental Program (ODP) Europe and provide the avenue for the best American players living in Europe to identify the elite players for the US national youth teams.
7) Act in a fiscally responsible and business-like manner in all club activity.
8) Brand United States Youth Soccer Vicenza as a credible, professional and responsible soccer organization dedicated to the development of American youth athletes and ambassadors of the United States.
9) Continually strive to improve the Vicenza community soccer experience for players, parents and fans
HOW HAS VICENZA DISTRICT PREPARED FOR TRAINING DURING COVID-19?
Vicenca Soccer Club, ProSoc GmbH, & US Youth Soccer consider the health and safety of our members and their families our top priority. All training will be carried out under the precondition of the DOSB (German Olympic Sports Confederation) guard rails. We have taken the following steps to deal with the coronavirus (formally known as COVID-19), and will remain consistent with Federal, State, and Federation guidance.
– A hygiene officer has been appointed by ProSoc Academy, who is responsible for all concerns and inquiries regarding the resumption of training.
– All Coaches and responsible club employees are trained in the requirements for training operations and the measures of the club
– Documentation of training participation will be collected and all members will sign an agreement stating that they understand the rules for training and agree to follow them before they are allowed to participate in training.
– Protocols have been established to maintain the six (6) foot physical distance among participants, where possible, and between youth, adult leaders and coaches, and parents or other spectators.
– One half of the training space will be used by a maximum of one training group. The training times are to be organized so that a meeting of several training groups is avoided as best as possible
– Players can have access to the fields only when their team is scheduled for practice.
– Limit, where possible, physical contact among participants. No physical greeting rituals, including handshakes/high fives before or during training.
– Wash hands (at least 30 seconds and with soap) before and immediately after the training session.
– Players must bring their own beverage bottle; Players must not share cups, water bottles or other items
– Accompanying spectators are not recommended during training and should be avoided if possible.
– The shared use of changing rooms and showers is suspended for the time being.
– Access to toilets and wash basins with soap will be available. Only one person will be allowed in the bathroom at a time.
– The catering areas, social and community rooms of the clubs remain closed
– Players must avoid spitting and blowing their nose on the field.
– EVERYONE must leave the training area immediately after training; NO showering at the training grounds
We will continue to monitor COVID-19 and will provide updates to you with any and all changes.